Welcome to Colle Pu
The old stone farmhouse has been renovated trying to keep the original structure as intact as possible. The six rooms, arranged on several levels, conserve the wooden beams and the Umbro terracotta floor.
There are also two common rooms, a panoramic terrace, a shared kitchen, a restaurant reserved for guests, a seasonal swimming pool and large areas with outdoor furniture.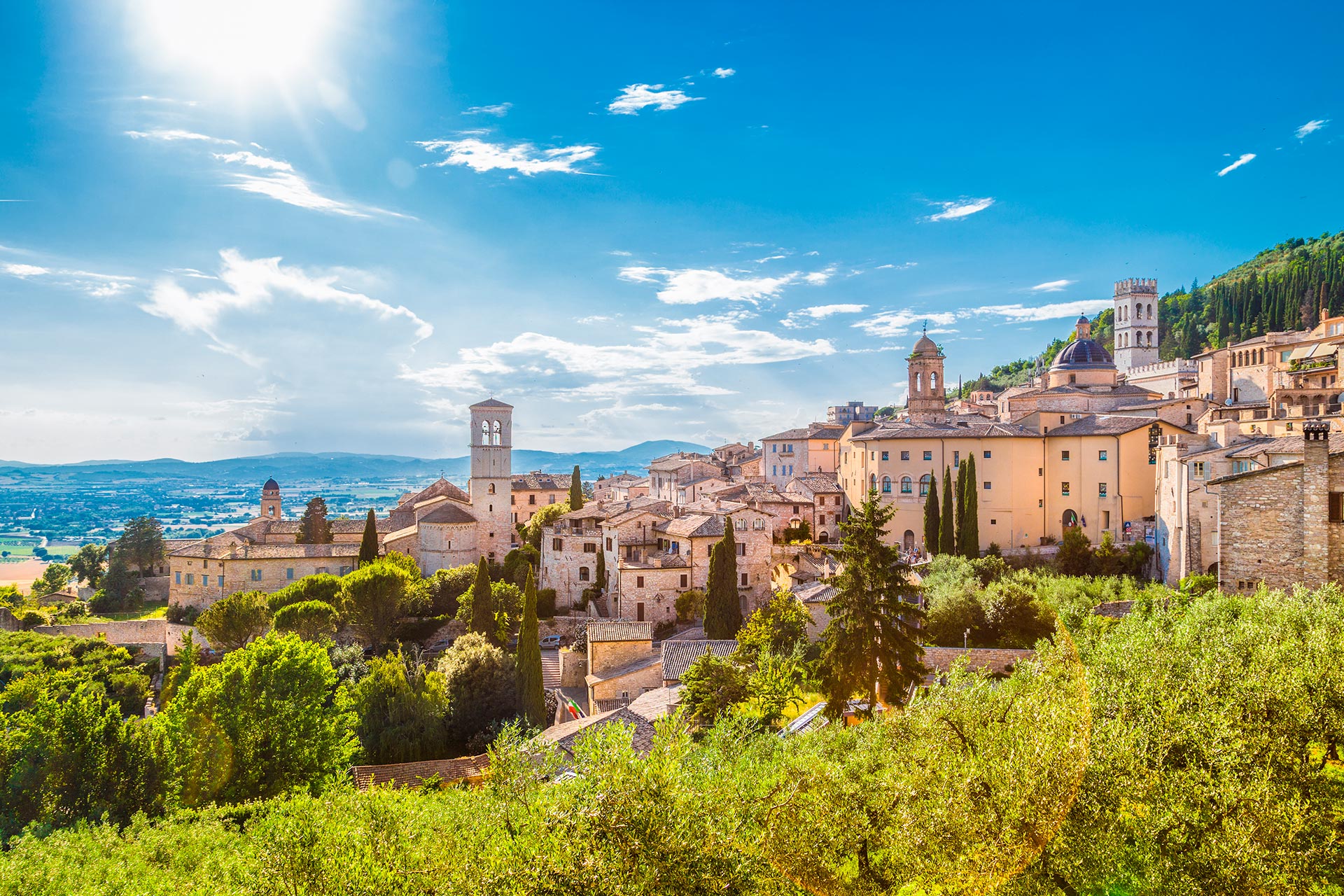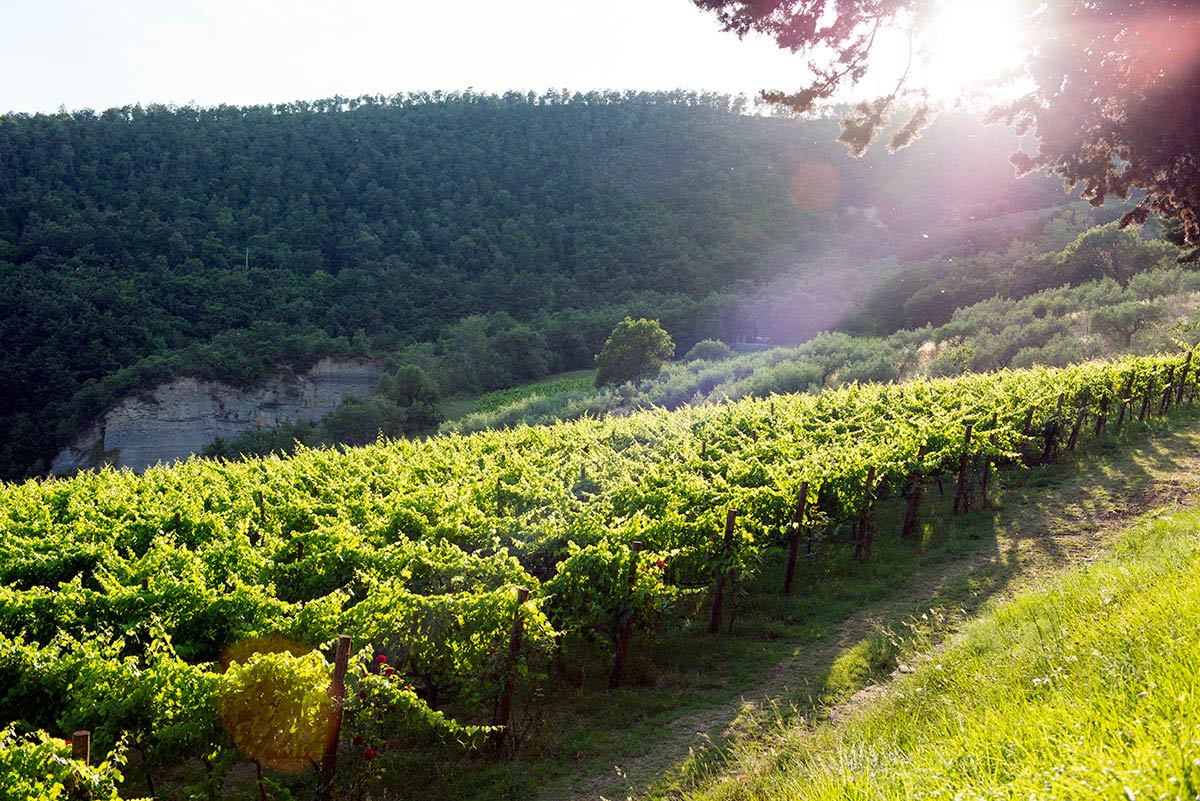 The farm and its products
Crossing the entrance gate and going along the tree-lined road leading to the property you immediately notice the symmetrical expanse of the vineyard rows, followed by olive trees and fruit trees.
Umbria on the table
What was once the shed of the tractor and the agricultural tools, today is the kitchen and the dining room for the guests. The restaurant has its own name: Rifocillo. From the verb "refocillare", that is "to restore someone with food and drink, to comfort, to nourish, to warm up".
The dinner service is just made by reservation (maximum time 12 pm) and only for the guests of the Agriturismo. Every day we develop a menu including two courses and desserts, drawing on our raw materials or local farms.
Every day we develop a menu of two courses and dessert, using products from us and from other local farms.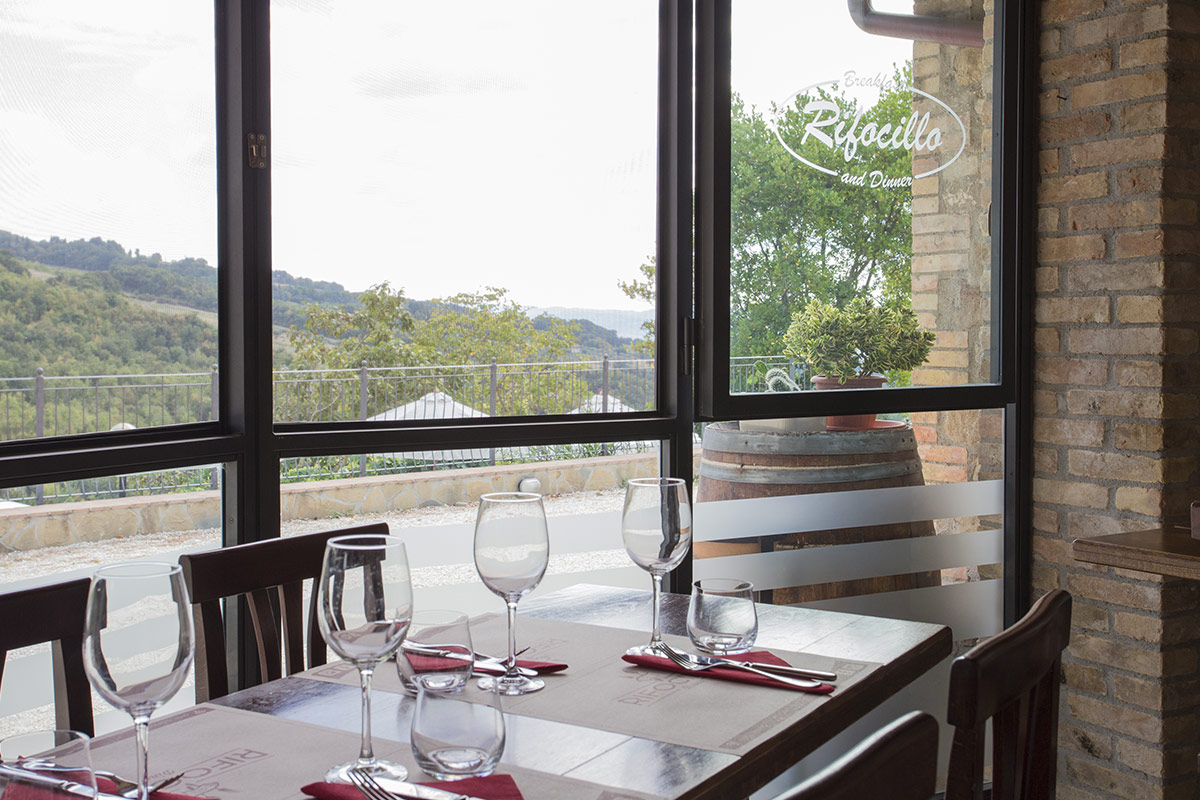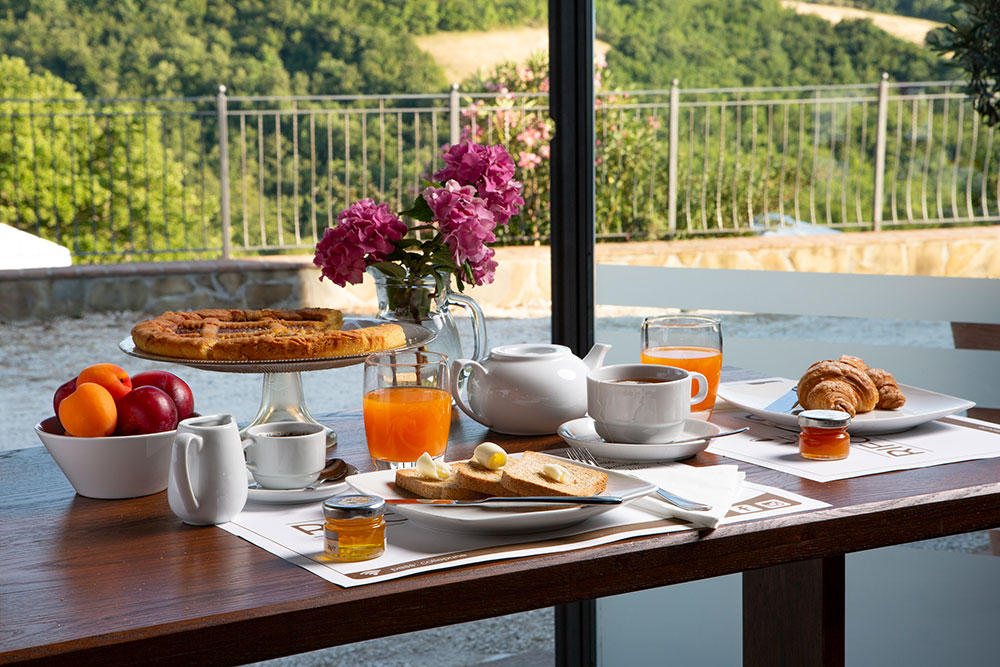 Breakfast buffet
In the morning, from the large windows of the portico you can see the surrounding woods while tasting a slice of torcolo (typical Umbrian ciambellone) or the tart with our jam.
The breakfast buffet offers fruit juices, classic and wholewheat croissants, jams, honey, yoghurt, butter, fresh bread, cereals, muesli, fresh fruit, homemade cakes such as pies, tarts, muffins, savory pie or focaccia.
All accompanied by hot drinkings prepared on request.
Vocabolo Colle Pune Basso, Frazione Mora
06081 Assisi PG