Umbria on the table
What was once the shed of the tractor and the agricultural tools, today is the kitchen and the dining room for the guests. The restaurant has its own name: Rifocillo. From the verb "refocillare", that is "to restore someone with food and drink, to comfort, to nourish, to warm up".
And the feeling of our small kitchen is just to welcome guests after a busy day visiting the Umbrian towns and comfort them with the good food of our land.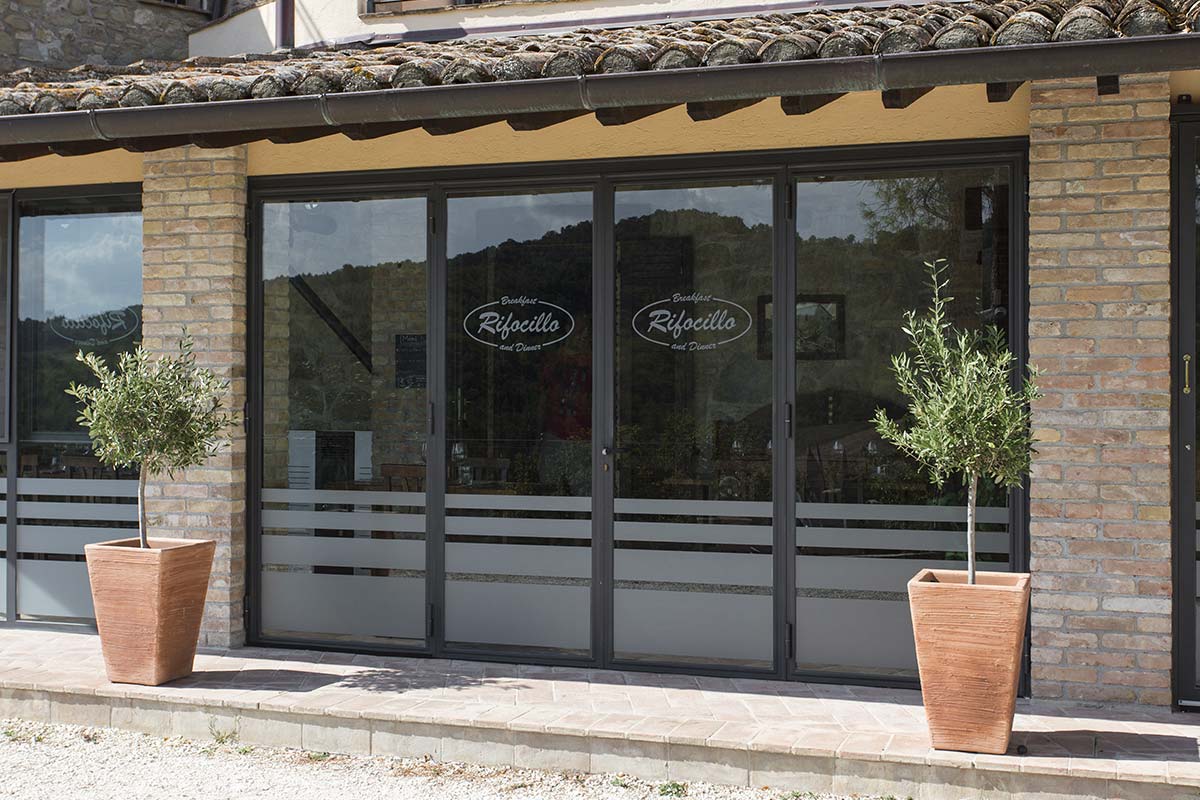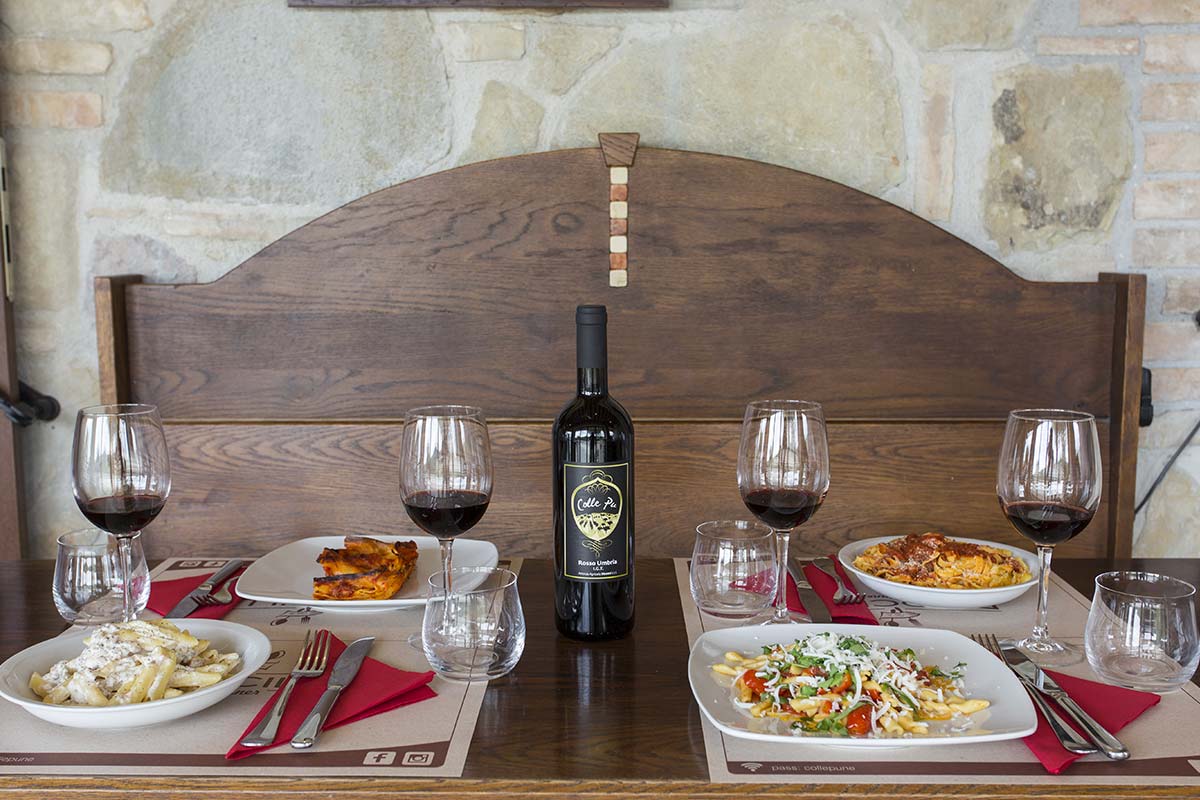 The fruits of our land
In the morning, from the large windows of the portico you can see the surrounding woods while tasting a slice of torcolo (typical Umbrian ciambellone) or the tart with our jam..
The dinner service is just made by reservation (maximum time 2 pm) and only for the guests of the Agriturismo.
Every day we develop a menu including two courses and desserts, drawing on our raw materials or local farms.
In our dishes you will always find the quality of simple and genuine local products.
Buffet breakfast
The breakfast buffet offers fruit juices, classic and wholewheat croissants, jams, honey, yoghurt, butter, fresh bread, cereals, muesli, fresh fruit, homemade cakes such as pies, tarts, muffins, savory puff or cheese pie
All accompanied by hot drinks prepared on request.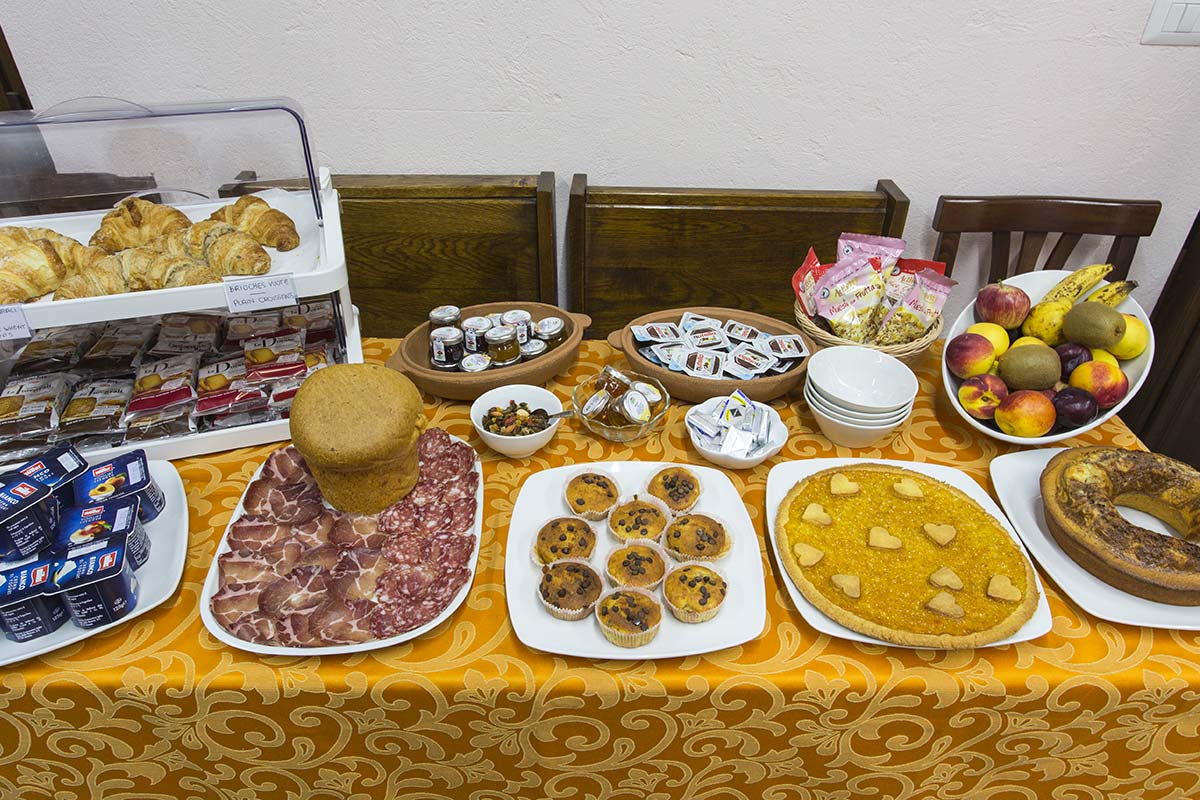 Vocabolo Colle Pune Basso, Frazione Mora
06081 Assisi PG